Can You Make Herbalife Formula 1 Shake With Just Water? 💧
One of our most asked questions by our customers is "Can I prepare Herbalife Formula 1 Shake with just water?"

The simple answer is NO. You can't prepare Formula 1 shake with just water as (#1) it wouldn't taste good and (#2) you would leave out the protein component from the shake which is really important to provide your body with all the nutrients it needs.

You have the 3 following options:

Use regular milk

Use milk alternative (almond milk, soy milk, oat milk...)

Use Protein Drink Mix (PDM) + water
Thus, you can only prepare F1 shake with water if you use PDM as well.

So what are the differences between the three and which option should you use for the best taste and result?

Milk Alternative
All of the Formula 1 Shake powders are now fully vegan. So if you're following a vegan diet, you will need to use 250ml - 300ml of milk alternative to make the final product suit your dietary requirements. If you're not vegan, it may be better for you to use one of the other options as milk alternatives are generally lower in protein.

Regular Milk
By standard, Formula 1 Shake can be prepared with 250ml - 300ml of semi-skimmed milk. Ideally use organic milk to ensure it's as natural as possible. However, regular milk has quite a bit of sugar and doesn't provide as much protein as the last option...

Protein Drink Mix = The Best Option
Herbalife Protein Drink Mix is a whey-based (not vegan) alternative to milk to give your shake more protein, less sugar and much creamier taste. It's prepared with 300ml - 400ml of water, making it really convenient when on the go. (you don't want to be carrying with you a pint of milk right?)

From the image below you can see the exact comparison between Semi-skimmed milk, unsweetened almond milk and Protein Drink Mix. You probably can clearly tell the winner.
Related Posts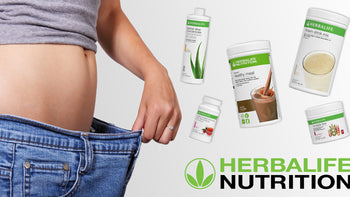 With over 50 Herbalife products to choose from, which ones should you select for the best results?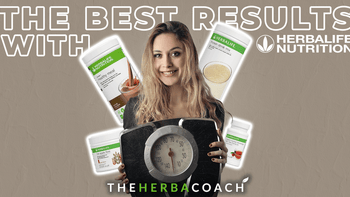 Whether it's your first time using Herbalife or you've been using the products for a while, this article outlines the key factors that contribute to your Herbalife weight loss success.